Why Abundantly More Media
Abundantly More Media exists to help you tell your story through social media, digital marketing, and creative imagery. Abundantly More Media was created for the sole purpose of helping others tell their story through digital marketing.
Hannah Lynn Miller started this media company after spending 8 years in radio broadcasting. She knows the power of story, connection, creativity, and numbers. Growth happens when those four things are combined.
The story behind the name of this marketing agency is short. Hannah has big goals for this company and for yours. Abundantly More is a great name for all that we do in the digital marketing space. It is also a reference to John 10:10. Hannah holds on to God's promise that He will gives us abundant life. That's the story behind our company's name.
Media today is so much more than radio, tv, podcasting, and social platforms — it is connecting, documenting, and telling a story. We just have so many more options to do that on our own. We don't have to get printed in the yellow pages to show that we are an existing business. Today there's Tiktok, Pinterest, Instagram, Facebook, Youtube, Podcasting, blogging… traditional forms of media like tv and radio… so many options at our fingertips. Having a team to connect, document and tell the story is necessary!
That's why we are here.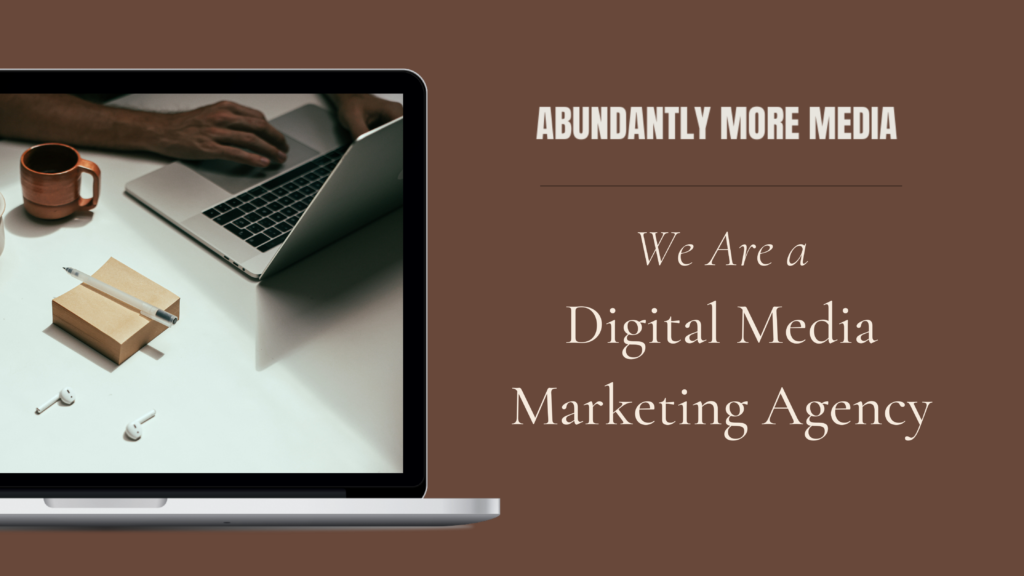 Create a Plan
Through a careful process we will find the best marketing plan for your unique business, brand, blog, ministry, or practice.
Find Results
Watch as the results come rolling in. We look at engagement rate, website clicks, and ROI — not just followers.
We cannot wait to hear about your next project, website, and marketing goals. Don't miss this opportunity to join a team who's main priority is to use digital media marketing to grow your company. Don't wait and take the next step.